The process of achieving success in life is a journey, not an event. To become the type of success you are setting out to be, you have to start somewhere – at the beginning.
For you to be a standout success, you have to take each new beginning and follow it through to the end. Your own journey toward success may turn out to be protracted, tough, and full of unforeseen obstacles and challenges.
To get from where you are now to where you want to go, you must be acutely aware of the decisions you make each day that may lead you away from your desired goals. Be conscious of every single choice you make and every step you take, so you can begin to make choices that fall in line with the direction of your dreams.
If you're still struggling to turn your dreams into goals, you should find solace in knowing that the challenges you face today are part of your success process.
Nothing good comes easy in life!
Here is a collection of motivational quotes to help you hold fast to your dreams on your journey toward success:
"Start where you are. Use what you have. Do what you can."

– Arthur Ashe
"The only impossible journey is the one you never begin."

– Tony Robbins
"The beautiful journey of today can only begin when we learn to let go of yesterday."

– Steve Maraboli
"When setting out on a journey, do not seek advice from those who have never left home."

– Rumi
"Who you are tomorrow begins with what you do today."

– Tim Fargo
"Success is where preparation and opportunity meet."

– Bobby Unser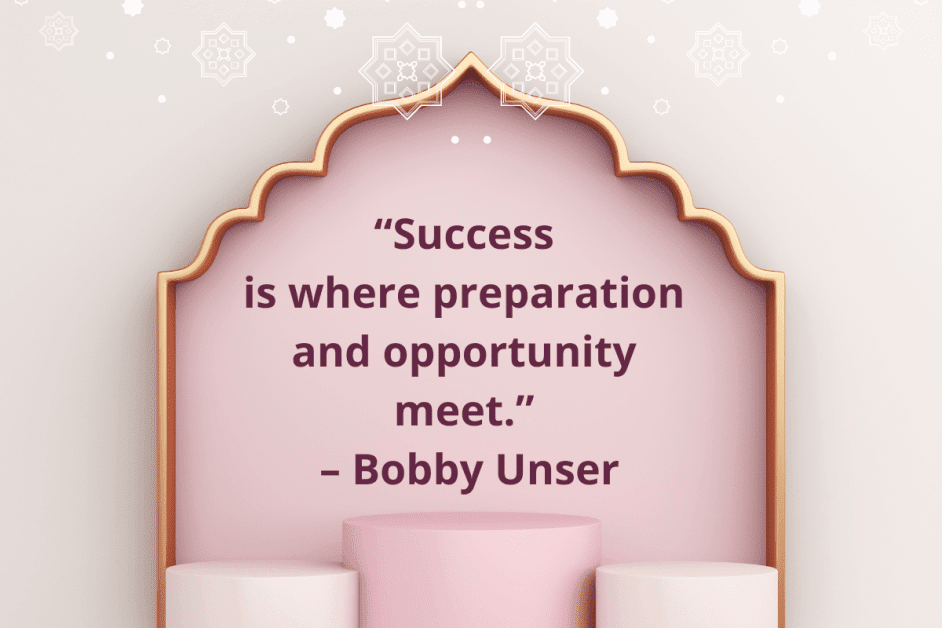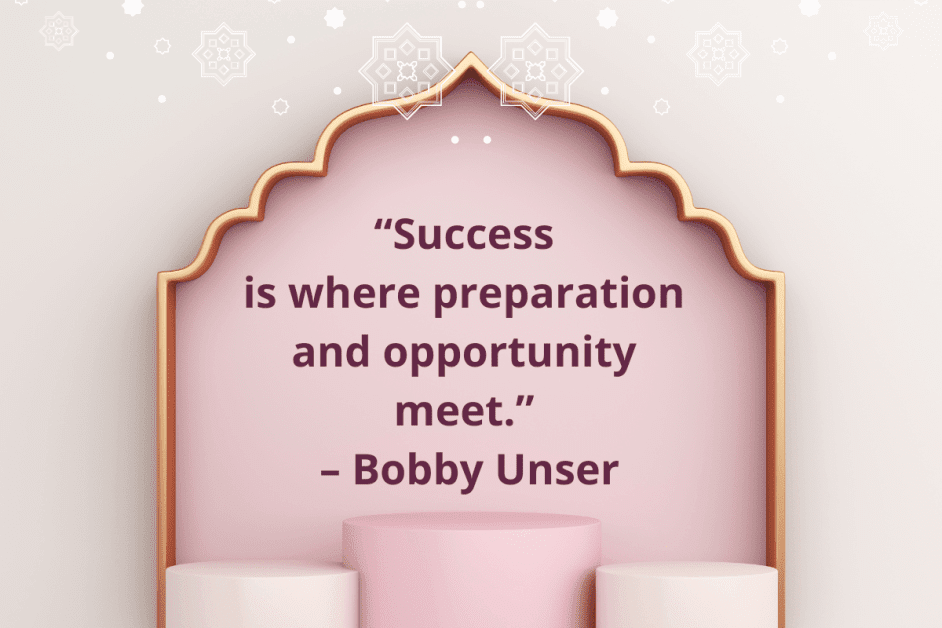 "Success doesn't come from what you do occasionally. It comes from what you do consistently."

– Marie Forleo
"Not everyone will understand your journey, and that's okay, because you are here to make progress, not to make everyone understand."

– Success Journey Quote
"This is your journey, your body, your mind, and your spirit. Dig deep, own it and start doing things for you and by you."

– Anonymous
Focus on the journey, not the destination. Joy is found not in finishing an activity but in doing it."

– Greg Anderson
"Success is a journey. The best form of transport is happiness."

– Roy Smoothe
"Don't expect anyone to understand your journey, especially if they've never walked your path."

– Anonymous
"We must embrace pain and burn it as fuel for your journey."

– Kenji Miyazawa
"Failure is often part of the journey to success."

– Anonymous
"Celebrate what you've accomplished, but raise the bar a little higher each time you succeed."

– Mia Hamm
"Sometimes the people around you won't understand your journey. They don't need to, it's not for them."

– Success Journey Quote
"The journey is long, but the goal is in each step."

– Sri Sri Ravi Shankar
"You must remain focused on your journey to greatness."

– Les Brown
"Every day is a journey, and the journey itself is home."

– Matsuo Basho
"Success is never final. Failure is never fatal."

– Winston Churchill
"There are no secrets to success. [Success] is the result of preparation, hard work, and learning from failure."

– Colin Powell
"Success is a journey, not a destination. It requires constant effort, vigilance and reevaluation."

– Mark Twain
"Take the journey even if it means alone."

– Anonymous
"You must give everything to make your life as beautiful as the dreams that dance in your imagination."

– Roman Payne
"Sometimes the longest journey we make is sixteen inches from our heads to our hearts."

– Elena Avila
"All journeys have secret destinations of which the traveler is unaware."

– Martin Buber
"If opportunity doesn't knock, build a door."

– Milton Berle
"Life's too short not to enjoy the journey to success. And success starts with taking care of yourself. We only get one chance at life – why not reach our fullest potential?"

– Jim Rohn
"The journey towards success is not always easy or upward."

– Eugine Bouchard
"I never dreamed about success. I worked for it."

– Estee Lauder
"Life is not about finding yourself. Life is about creating yourself."

– Lolly Daskal
"The true journey is one that is traveled with an inner GPS fully activated."

– Alexis Brooks
"Peace is the best journey. Happiness is the best destination."

– Ragu
"Happiness lies in the joy of achievement and the thrill of creative effort."

– Franklin D. Roosevelt
"Stay patient and trust your journey."

– Anonymous
"Achievement seems to be connected with action. Successful men and women keep moving. They make mistakes, but they don't quit."

– Conrad Hilton
"Ambition is the path to success. Persistence is the vehicle you arrive in."

– Bill Bradley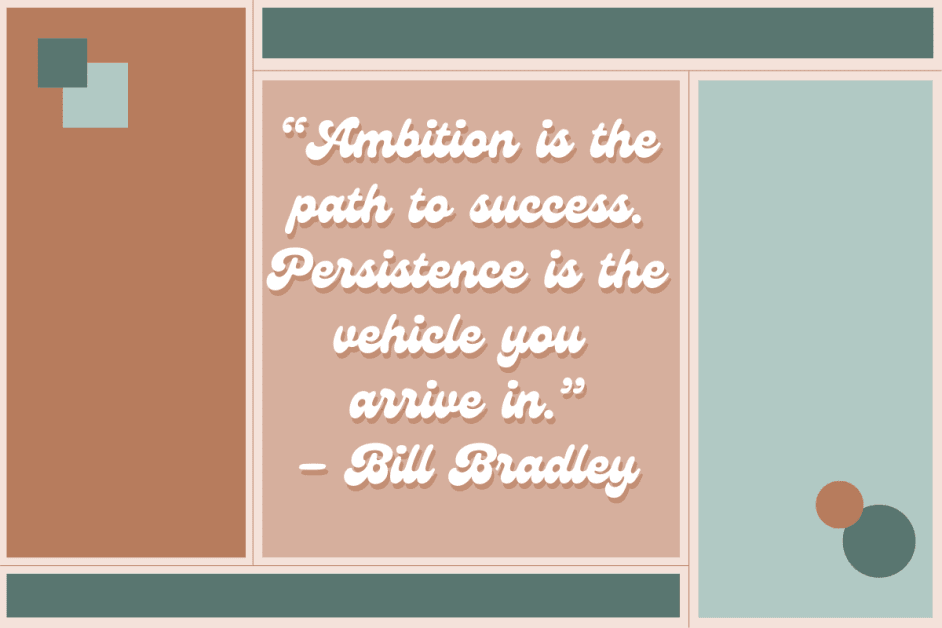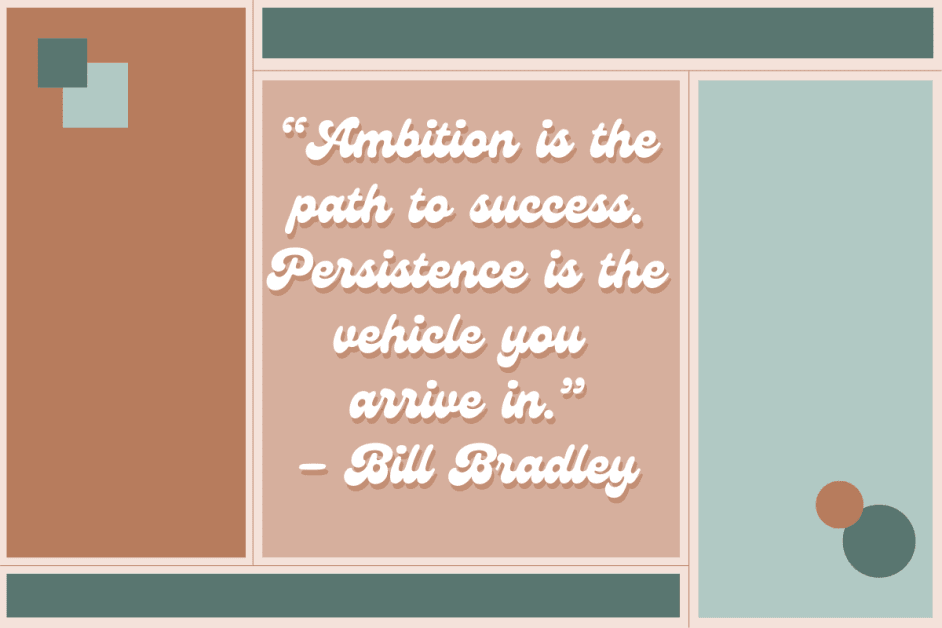 "Success is in the journey, but the reward is the view from the top."

– Larry Stevens
"The road to success is always under construction."

– Anonymous
"Your life journey is about learning to become more of who you are and fulfilling the highest, truest expression of yourself as a human being."

– Oprah Winfrey
"Maybe the journey isn't so much about becoming anything. Maybe it's about unbecoming everything that isn't really you, so you can be who you were meant to be in the first place."

– Anonymous
"In the journey to success, tenacity of purpose is supreme."

– Aliko Dangate
"The key to realizing a dream is to focus not on success but significance, and then even the small steps and the little victories along your path will take on greater meaning."

– Oprah Winfrey
"The journey of a thousand miles begins with one step."

– Lao Tzu
"Don't lower your expectations to meet your performance. Raise your level of performance to meet your expectations. Expect the best of yourself, and then do what is necessary to make it a reality."

– Ralph Marston Jr.
More on motivational quotes
The Best 35 Motivational Tips For Achieving Success